STRATBTC
Entered a key support level at 0.00049195satsand move up to form a pattern called double bottom (ADAM&EVE)
With two new highs, STRAT is currently ranging within a big triangle with flat support and a diagonal resistance.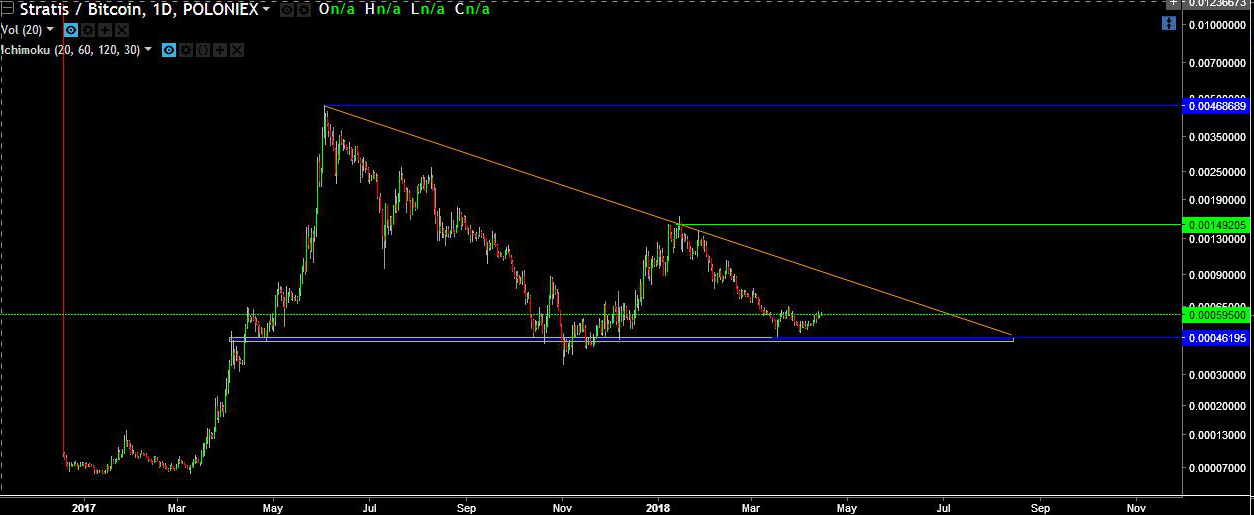 THE DOUBLE BOTTOM (ADA&EVE)
With its double touches down which formed a double bottom, comes a V and a U bottom(refer back to the last BTCUSD chart for more details about V&U bottom.)
Throwback to the neckline(blue line) will make the pattern complete ( the U leg)
TECHNICALS suggest that price is ranging under the 0.5fib and waiting to get back to the neckline for proper breakout. A measured move up to 84537sats at 1.272fib extension, is the calculated to be the measurement of the height of the ADAM.
Disclaimer: This is for educational purposes,it is not intended as a financial advice.
The analyst won't be responsible for a loss of fund. Trader should be able to manage risk.
$COV HODL