BTC - Swing trading until June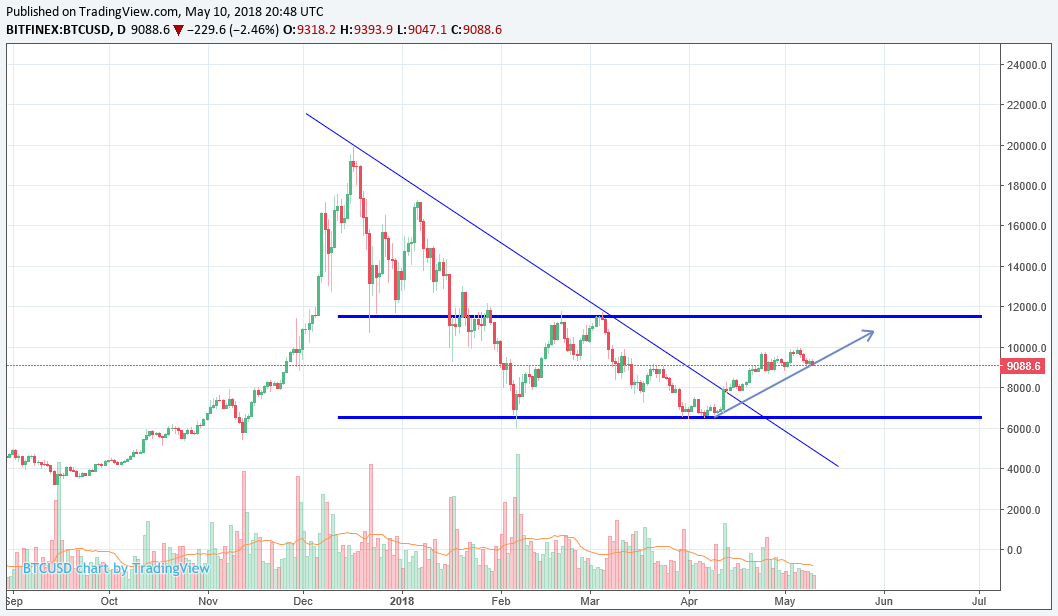 Hi, if you see the weekly chart, we need to wait 2 more candles until expect whatever kind of bull run but the tendency is positive, almost until the upper part of the channel.
For the last days of May we can expect something near 10,8-11k. Go in just now and ride the price, watch the RSI, if gets to this price over bought just sell and wait. The price can turn down again easily.
If the price jumps over the channel, wait the pull back to go in again. Now ride and enjoy until next ATH!