The cryptocurrency market never closes, and the industry itself is growing faster than ever. This means there's more breaking news, and more vital information emerging than ever before. This Week in Crypto is Covesting's weekly news recap aimed at providing the most complete coverage across the cryptosphere.
Ethereum Classic Hit With 51% Attack
This week, the original unforked Ethereum blockchain suffered a 51% attack that led to many exchanges and services being paused while the situation was investigated. The attack resulted in double spends of Ethereum Classic, amounting to a combined $1.1 million.
According to researchers, the attack happened in two stages. The price of ETC plummeted in the wake of the news.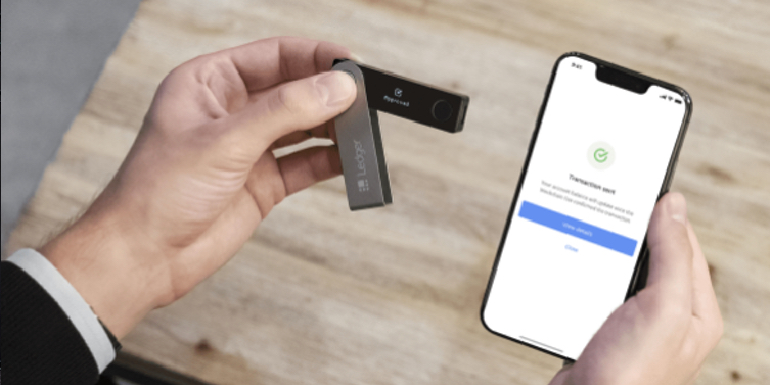 Ledger Launches Bluetooth-Powered Ledger Nano X Wallet
Ledger, known for their popular cryptocurrency hardware wallet for cold storage, the Ledger Nano S, has unveiled a new version of the wallet that features bluetooth connectivity for signing transactions.
The Ledger Nano X is available now for pre-order, with units expected to begin shipping in March. The Ledger Nano X will retail for $119. Those who order now will receive a limited edition Genesis Block Edition to commemorate the ten year anniversary of the Bitcoin Genesis Block.
Nano and BitGrail Continue to Be Hit With Lawsuits Stemming From Hack
Two separate US-based law firms have filed a lawsuit against both the development team behind the Nano block-lattice cryptocurrency and the cryptocurrency exchange BitGrail for violating federal securities law.
The case is related to the notorious hacking of BitGrail that occurred early in 2018. BitGrail was reportedly hacked for over $180 million in Nano, however, many suspect there is more to the story, with the exchange's CEO Francesco "The Bomber" Firano suspected of foul play.
Charlie Lee Says All Decentralized Crypto Are At Risk for 51% Attacks
The entire cryptocurrency community was up in arms this week over the Ethereum Classic 51% attack, which was the topic of much discussion. Litecoin founder Charlie Lee, however, explained that all decentralized cryptocurrencies need to be susceptible to 51% attacks in order to be fair and fully decentralized.
"By definition, a decentralized cryptocurrency must be susceptible to 51% attacks whether by hashrate, stake, and/or other permissionlessly-acquirable resources. If a crypto can't be 51% attacked, it is permissioned and centralized," Lee elaborated.
ShapeShift Lays Off a Third of Its Staff As Bear Market Deepens
Swiss cryptocurrency exchange ShapeShift, led by prominent cryptocurrency figure Erik Voorhees, has laid off one-third of its current staff, according to a blog post.
The company revealed its plan to overcome the "crypto winter." Voorhees said that the company was forced to make the cuts due to legal, financial, structural, and "people" problems, as well as a "lack of product focus."
Overstock's tZero Granted Patent for Crypto Integration Platform
The cryptocurrency-focused subsidiary of Overstock known as tZero has been granted a patent for a "crypto integration patent," according to a filing with the US Patent and Trademark Office.
The patent outlines a system for combining "legacy trading systems and crypto exchanges that trade digital transactional items." The platform can be used for broker-dealers to sell securities digitally, and even launch IPOs.
Bitmain to Appoint New CEO, Wu and Zhan to Step Aside
Cryptocurrency mining hardware manufacturer Bitmain has been struggling in recent months amidst the bear market, and was forced to lay off some staff members and close an office in Israel. Now, the company is seeking to shake up the executive staff, starting with the CEO.
Bitmain is close to appointing Haichao Wang, the company's Director of Product Engineering to CEO, replacing current co-CEOs Jihan Wu and Micree Zhan.
Wife of One of Norway's Wealthiest Kidnapped for Monero Ransom
The wife of one of Norway's wealthiest investors and businessmen has been kidnapped, and is currently being held for a $10 million ransom, to be paid in the privacy-focused cryptocurrency Monero.
Tom Hagen first discovered his wife, Anne-Elisabeth Falkevik Hagen was missing on October 31. Police are coming forward only now because they have no leads in the case and were previously fearing the kidnapper's threat that they would kill Hagen's wife if authorities were involved.